Winter Armor for Your Skin and How Face Cream Shields and Nourishes Against the Season Chill
Categories: Face care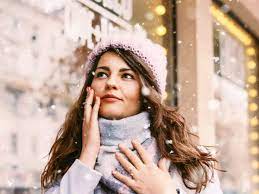 "Winter Armor for Your Skin: How Face Cream Shields and Nourishes Against the Season's Chill"
Introduction:
As winter descends, the battle against dry, harsh conditions intensifies. Your skin becomes vulnerable to the elements, often resulting in discomfort and a lackluster complexion. Enter face cream, your winter armor against the biting cold. In this guide, discover how face cream acts as a protective shield, safeguarding your skin from winter's harsh realities.
1: Creating a Protective Barrier
Explain how

face cream shields and nourishes

on the skin's surface, shielding it from cold winds, low humidity, and temperature extremes.

Highlight the role of the skin barrier in preventing moisture loss and maintaining optimal hydration.
2: Sealing in Moisture
Explore how

face cream shields and nourishes

or lock in moisture, preventing it from evaporating in dry winter air.

Discuss key ingredients, such as hyaluronic acid and glycerin, known for their ability to attract and retain moisture.
3: Combatting Dehydration
Address the impact of indoor heating on skin hydration and how face creams counteract the drying effects.

Emphasize the importance of replenishing lost moisture to maintain skin suppleness.
4: Soothing and Calming Irritation
Discuss how face creams with soothing ingredients, such as aloe vera or chamomile, can calm irritated skin caused by cold weather.

Explain their anti-inflammatory properties in reducing redness and sensitivity.
5: Providing Essential Nutrients
Highlight the

face cream shields and nourishes

containing vitamins, antioxidants, and essential fatty acids.

Explain how these elements contribute to skin health, repairing damage and promoting a radiant complexion.
6: Day and Night Defense
Differentiate between day and night face creams, making sense of how each fills a particular need in securing and supporting the skin.

Accentuate the significance of adjusting your skincare routine to the changing requests of constantly.
Conclusion:
Face cream isn't simply a restorative extravagance — it's your skin's best guard against winter's unforgiving components. By making a defensive hindrance, fixing in dampness, and giving fundamental supplements, face cream guarantees your skin stays strong, hydrated, and brilliant even in the coldest months. Embrace this colder time of year fundamental, and let your skin flourish despite crisp difficulties.